5 Questions to Ask Yourself Before Building A Custom Home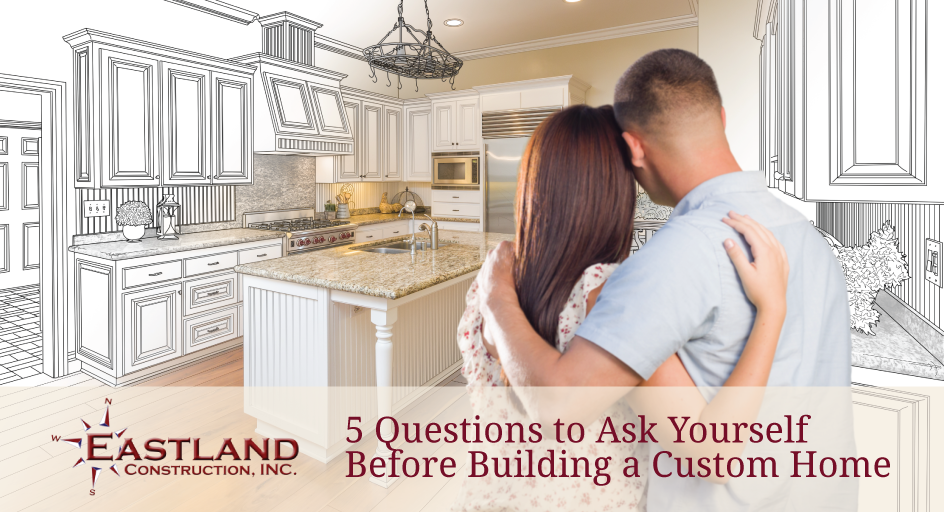 Building your very own custom home is an exciting process! You're finally going to have the home that you have always dreamed of for you and your family. However, before you move in and turn the key to the front door for the first time, be sure to ask yourself these questions.
How Much Are You Willing to Spend?
The first thing you must consider before even planning your custom built home is your budget. It is in your best interest to thoroughly plan out a budget for your building project, and ensure that you can financially afford your brand new home. Many homeowners get too excited and run out of funds far too fast. If you want to have an exciting and smooth home building process, create and follow your budget!
Where Will You Be Located?
The location of your custom built home is one of the most important factors of the home building process. Is this location within the district for a good school for your children? Is the location in a good neighborhood? Will the location add to or reduce your commute to work? The location of your custom built home can make or break your experience in the home.
How Will Your Floor Plan Look?
Since you're creating your dream home, so you can also decide your own floor plan. However, when thinking about a floor plan you must be strategic. When designing your floor plan, keep in mind the following things:
Location of the bathroom and kitchen

Amount of space each room should take up

The direction of the sun in regards to your windows

The purpose of specific rooms
Are You Able to Commit the Time?
Quality custom built homes aren't created in a day! They take time, a lot of planning, and a commitment. If you're ready to make that commitment and you've thought about the previous, you should get started on your custom home when you're ready!
Are You Choosing the Right Custom Home Builder?
When you are ready to get started on your custom home in Middle Tennessee, you'll need to search for a custom home builder that meets your needs. Eastland Construction is ready to take on your project! Give us a call today to learn how we can help you build the home you've always wanted.