How to Determine the Floor Plan That's Best for Your Family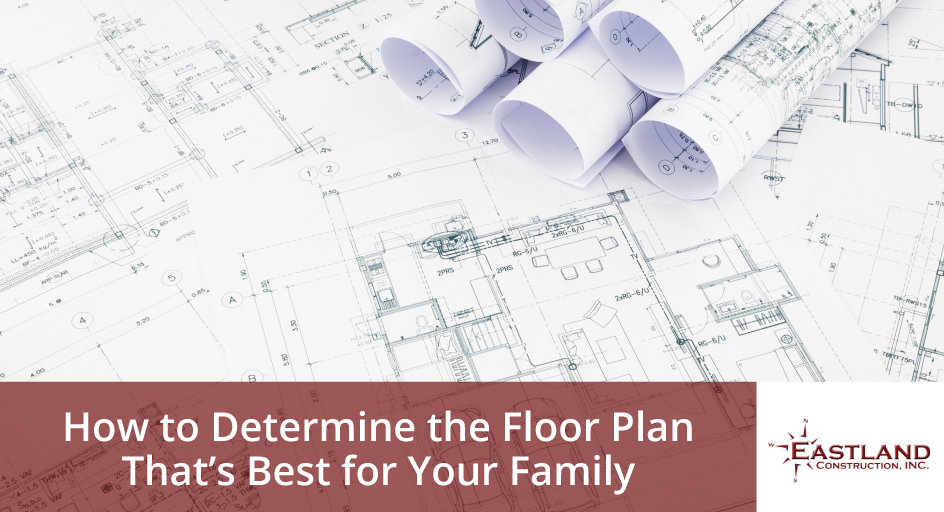 When looking at custom built homes, you have the freedom to call the shots and ask for what you want. While this is great, custom home builders have floor plans available for their clients in order to make the process quicker and easier. So, how do you choose a floor plan that will be right for you and your family? Take the following into consideration during the decision-making process.
Evaluate Your Lifestyle
When it comes to choosing a new home, think about what will work best with your lifestyle. Consider the following questions when looking at the floor plans offered by your custom home builder.
How big is your family?

Do you plan on growing your family anytime soon?

How often are you home?

Do you have time to keep up with a larger space?

How much do you own? Will there be enough storage space?
What Will be Most Beneficial?
When thinking about a new home, what is it you would benefit from? Could it be a larger kitchen to prepare meals for the family? A large laundry room for when your children get home from their sports practices? Think about the practical things that will make a custom built home better than the one you and your family are currently in.
What Have You Always Wanted?
If your budget allows, think about the special rooms you've always wanted to have. Whether you decide on incorporating an office space, in-home gym, or a back patio, these additions can make you love your custom built home that much more.
Remember, Floor Plans Can be Customized
Once you decide on a floor plan from your custom home builder, you have the opportunity to make changes to it in order to truly customize the home. Don't think of a floor plan as a limitation but rather the foundation to expand upon or modify, in order to create the home you see you and your family happily living in.
Choose Eastland Construction
Eastland Construction has 20 different floor plans for people to choose from when they're considering a custom built home. Located in Middle Tennessee, Eastland Construction is a trusted builder to choose when looking for a home that will be best for your family.